About Us
Winchell Insurance Group is an Independent Insurance Agency, which means we represent many different companies so we can find the one that is right for you. We can shop your insurance for you instead of you having to call around.
Our goal is to provide you with the insurance you want at the lowest possible price, while providing you with the highest level of customer service. We can furnish you with an assessment of your insurance needs and a choice of which package fits you best.
It helps to find an agency that you know and can trust. Our staff has the knowledge and experience of our insurance products to provide maximum benefit and protection to our clients. Let one of our licensed professional insurance agents help you with any of your personal or business insurance needs serving Indianapolis, Indiana.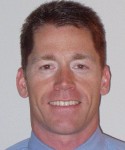 Sean Winchell
-
Owner/Independent Agent
I began my financial career in 1993 and have experience in the banking, financial planning, mortgage, investment, and insurance industries. In financial planning I advised and served families with risk management, debt management, and asset accumulation. As my career progressed it became appare...
Teresa Winchell
-
Office Manager
Our desire is to serve clients by providing prompt, excellent service and to provide an organized office that allows that high level of service to occur. From my management experience I realize this requires preparation, hard work, proper technology, and an attention to detail. It also involves...